The Mayumi v1.1 was a modchip that was recommended for the PU-7 and PU-8 boards. It should work with newer boards, but it wasn't recommended. The code runs on PIC12C50x chips.
This chip has several modes that can be changed by pressing reset for three seconds or more. It defaults to having the modchip enabled. An LED can be hooked up to the chip to indicate which mode is active.
Mode toggle flow:
Mayumi v1 mode enabled (default) (supports many anti-modchip games, possibly all on the PU-7)
Modchip disabled
Old modchip mode
The chip fuses need to be set as: WDT_OFF, INT_RC, and MCLR_OFF.
Hex code:
PU-7 board diagram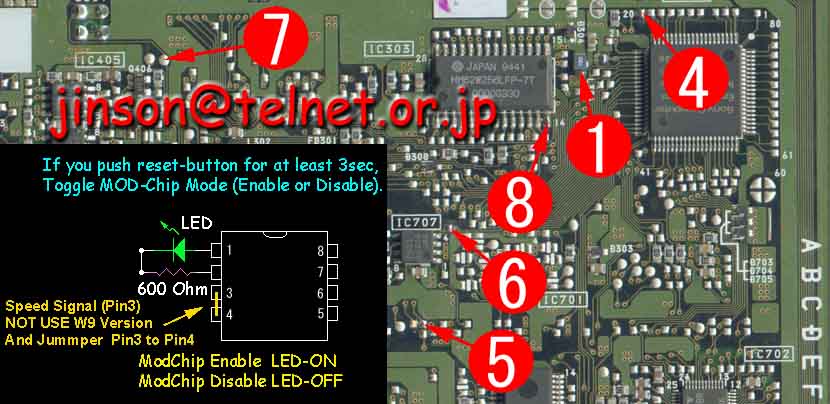 PU-8 board diagram
PU-18 board diagram
PU-20 board diagram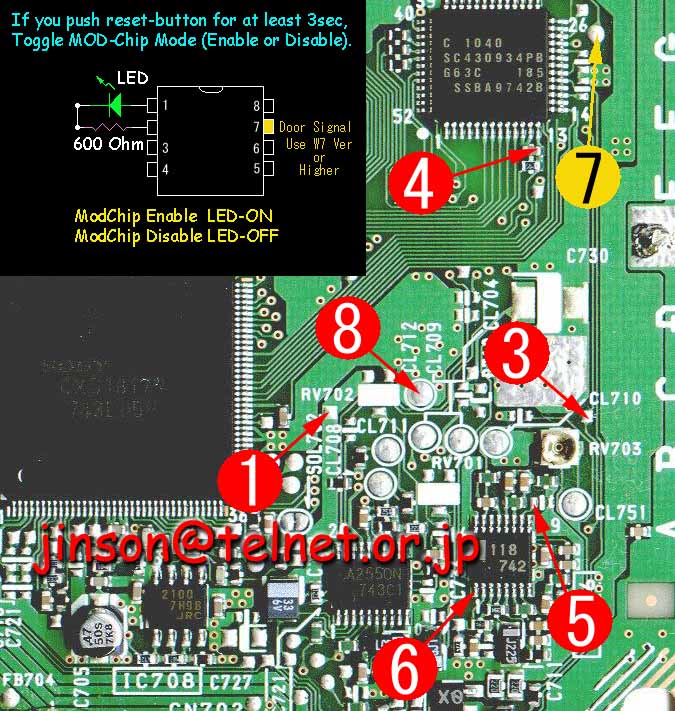 PU-22 board diagram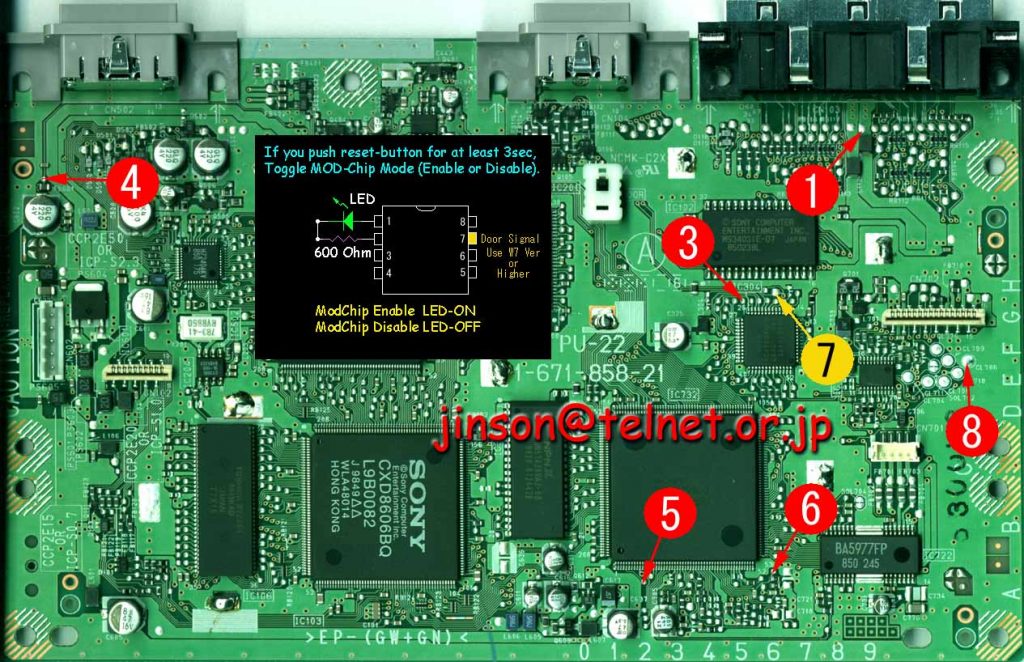 PU-23 board diagram